The Best Way to Learn
Everything
Find Business and Technical Courses inside the Academy to Help You Take Your Business to the Next Level
Looking to Explore Your
Knowledge
Ready to Learn All the Tech Pieces You need to Run a Successful Online Business?
Best Platform to Learn Everything From Business to Tech
Welcome to Techsivity
About
Founded by Shey Keith, a 30 year veteran of tech (programmer analyst, blogger, podcaster) we are here to teach you the TECH skills you need for an online business. No more wandering around aimlessly online looking for clues to solve each tech hurdle that you encounter. This is your place to learn what you need to know to provide the momentum in your business.
You can also ask questions to help you get unstuck in your business. Are you a business owner who keeps running into tech issues and just need some guidance on where to go next? Post in the community and let an expert help you move forward quickly! Spend a matter of minutes, versus hours, getting the answers you need.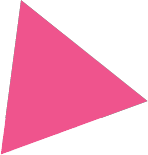 Founders Launch Going On Aug 1 - Aug 31, 2021
Wanting to have someone hold your hand as you build your business? Join the Academy during the Founders Launch for an exclusive rate that will never be this low again.
Hear What Other Students Have to Say
Latest From the Blog
What's Happening Now